Buy XL700 C$3,604.00
The XL700 Burner is UL Listed.
Product Overview
The XL700 is a linear, ethanol burner whose clean burning fuel allows for vent free installation and minimal clearance requirements. Its versatile installation options combined with its safe and simple operation make it an obvious choice for both indoor and outdoor fireplace use.
Operational accessories include an extendable lighting rod, a lighter, and no-spill refilling jerry can.
Warranty Information
At EcoSmart Inc, we believe in supplying you with the best, most user friendly fireplace and providing you with the means to keep it that way. Many aspects of the EcoSmart Fire are hand-produced, hand-finished and use natural materials, which makes them subject to variations in finish and size.
All of our pieces will mature and age over the course of time, through natural processes associated with use and with heat and flame. These changes are an essential part of the dynamic of the piece. EcoSmart Inc reserves the right to make minor amendments without prior notice.
Length of Warranty
Two Year
Warranty from date of purchase on stainless steel parts including raw, linished and powder coated.
One Year
Warranty from date of purchase on mild steel including powder coated and chrome plated, cement, glass, leather, fabric and MDF (painted or cement rendered).
Chips and scratches are not covered by warranty. Natural variation in color, texture and porosity may occur with Concrete Composite products and are considered inherent and valued qualities of the material. Non-structural hairline cracks are possible and shall not be considered a manufacturing defect.
Key Features
Design Versatility
Easily integrated into bespoke settings – from specially-made cabinetry, media units, walls, floating timber to stone benches and pillars.
Myriad Materials
Diverse range of materials can be used in your bespoke fire – think concrete and hard timber benches, marble recesses, stacked stone walls, stainless steel – even metal barrels cut in half!
Flame Regulation
Purpose-designed baffle inserts allow you to regulate and further stabilise the flame.
No Harmful By-products
e-NRG bioethanol produces a beautiful orange flame from start to finish without producing by-products such as smoke, soot or ash.
Award-winning
Awarded the 2009 Hearth & Home Vesta Award (USA).
Standalone or Integrated
Easily installed as a standalone burner in tailored setting or in conjunction with zero-clearance, stainless steel fireplace inserts – the 1000SS and 1000DB.
Tested World Wide
Our collection has been thoroughly tested against a number of global standards and are UL Listed in the USA, Certified for EU and UK in accordance with EN16647, and satisfy the ACCC Safety Mandate for Australia.
Inspiration
How this model has been incorporated into
other people's designs.
Specifications
Find technical information about this product. If you can't
find what you need, please contact our team.
Construction
Weight

20.28lb [9.2kg]

Model Dimensions

in [mm]

L 27.6 [700]

W 7.7 [195]

D 4.4 [112]

Application

Indoor & Outdoor

Materials

Stainless Steel Grade 304

Colours
Compatible Burners:
Our burners are engineered to offer industry leading burn times,
a stable flame pattern and will last a lifetime.
*These values are indicative only and may vary depending on the model purchased, installation environment, and the composition of the e-NRG bioethanol sourced in each country.
Packaging
Shipping Weight 26.01lb [11.80kg]
Packaging Dimensions in [mm] L 43.3 [1101] W 12 [306] H 11.5 [291]
CBF 3.46ft3
Type Carton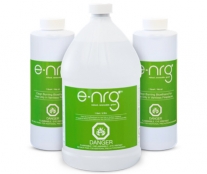 The Best Fuel
Fire up your ethanol fire with the highest quality, cleanest burning bioethanol available.
Best Flame

Burning bioethanol fuel creates a beautiful orange
flame that is simply mesmerising.

Clean Burning

Lose the chimney and the flue and keep the
heat in - no smoke, no soot, no ash.

Lowest Odour

Specifically formulated for use in ventless
ethanol fires - your comfort first.

Longest Burning Time

Tested against a multitude of formulas to ensure
it burns for the longest time.

Order Online

The convenience of efficient
delivery to your door.

Flame Arrester

Our bottles are fitted with a flame arrester
which makes it the safest available.