Buy Igloo C$3,397.00
Product Overview
Made entirely of glass and stainless steel, the Igloo is a sleek and modern update to the traditional fireplace. Its clear frame allows it to blend in with any decor style while simultaneously enhancing it. Artful in its simplicity, the Igloo can be used in residential applications as well as a wide range of commercial ones such as lobbies, restaurants, bars, and offices. The BK5 burner features an adjustable flame and comes standard with the Igloo.
Shipping Information
When placing an order with EcoSmart Fire, you have 2 shipping options to choose from. To ensure your order is processed without delay, please identify your shipping preference at the time of order along with any special delivery instructions. EcoSmart Fire's ship from Sydney.
Standard Delivery
Standard delivery provides ground delivery to the easiest access point on your property and does not include inside delivery, packaging removal, or assembly. Standard delivery is 2-5 business days for QLD, NSW & VIC shipments and 5 - 7 business days for WA, ACT and TAS shipments from the date of dispatch.
For larger items shipping cost includes a tail lift and two man delivery.
Shipping Notes
An order con rmation following receipt of your order will advise the most accurate Expected Ship Date as known at the time of your order. Should this change in any way, we will contact you directly. Outdoor covers ship for free when shipping with an EcoSmart Fire.
e-NRG Bioethanol may ship separately from EcoSmart Fire orders and may arrive on a di erent day. An individual tracking number for your e-NRG Bioethanol order will be emailed to you.
Warranty Information
At EcoSmart Inc, we believe in supplying you with the best, most user friendly fireplace and providing you with the means to keep it that way. Many aspects of the EcoSmart Fire are hand-produced, hand-finished and use natural materials, which makes them subject to variations in finish and size.
All of our pieces will mature and age over the course of time, through natural processes associated with use and with heat and flame. These changes are an essential part of the dynamic of the piece. EcoSmart Inc reserves the right to make minor amendments without prior notice.
Length of Warranty
Two Year
Warranty from date of purchase on stainless steel parts including raw, linished and powder coated.
One Year
Warranty from date of purchase on mild steel including powder coated and chrome plated, cement, glass, leather, fabric and MDF (painted or cement rendered).
Chips and scratches are not covered by warranty. Natural variation in color, texture and porosity may occur with Concrete Composite products and are considered inherent and valued qualities of the material. Non-structural hairline cracks are possible and shall not be considered a manufacturing defect.
Key Features
Seamless Integration
Glass surrounds create a disappearing effect when the Igloo is placed in front of windows, doors and feature walls.
Space-age Style
Distinctive design features and industrial materials enhance contemporary decors and commercial spaces.
Design Flexibility
No need for cabling, gas connecting, chimneys or flues provides creative freedom for homeowners and interior designers.
Clean Burning Fireplace
The Igloo is powered by environmentally friendly, clean burning e-NRG bioethanol.
Installation Flexibility
Like all EcoSmart Fires, Igloo can be incorporated at any stage of your interior decorating, renovating or building works.
Carbon Neutral
Igloo burns readily available, environmentally friendly e-NRG bioethanol, which is a carbon neutral fuel source.
Tested World Wide
Our collection has been thoroughly tested against a number of global standards and are UL Listed in the USA, Certified for EU and UK in accordance with EN16647, and satisfy the ACCC Safety Mandate for Australia.
Inspiration
How this model has been incorporated into
other people's designs.
Specifications
Find technical information about this product. If you can't
find what you need, please contact our team.
Construction
Weight

127lb [57.60kg]

Model Dimensions

in [mm]

L 38.5 [978]

W 19.4 [494]

H 35.6 [904]

Application

Outdoor & Indoor

Materials

Stainless Steel Grade 304, Toughened Glass

Colours
Compatible Burners:
Our burners are engineered to offer industry leading burn times,
a stable flame pattern and will last a lifetime.
*These values are indicative only and may vary depending on the model purchased, installation environment, and the composition of the e-NRG bioethanol sourced in each country.
Packaging
Igloo BK5
Shipping Weight 173lb [78.30kg]
Packaging Dimensions in [mm] L 43 [1092] W 22.9 [582] H 45.2 [1148]
CBF 25.77ft3
Type Crate (Inc Skid)
Shipping Weight 24.47lb [11.10kg]
Packaging Dimensions in [mm] L 23.6 [600] W 15.4 [390] H 11 [280]
CBF 2.31ft3
Type Carton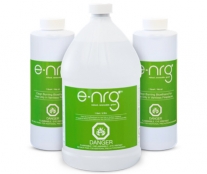 The Best Fuel
Fire up your ethanol fire with the highest quality, cleanest burning bioethanol available.
Best Flame

Burning bioethanol fuel creates a beautiful orange
flame that is simply mesmerising.

Clean Burning

Lose the chimney and the flue and keep the
heat in - no smoke, no soot, no ash.

Lowest Odour

Specifically formulated for use in ventless
ethanol fires - your comfort first.

Longest Burning Time

Tested against a multitude of formulas to ensure
it burns for the longest time.

Order Online

The convenience of efficient
delivery to your door.

Flame Arrester

Our bottles are fitted with a flame arrester
which makes it the safest available.